Without spending a single $L, I think I made a fabulous avatar for Halloween 2017. Most of the costume is from the Elleria avatar found in the Linden Library at the bottom of your Inventory window, but here's the details:
Note the pet bat. It is from a different Linden avatar. The Lumae skin is as important to the ensemble as the Linden avatar pieces as this close-up GIF shows: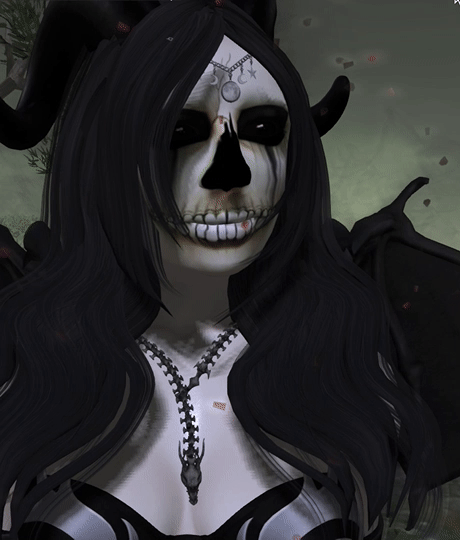 Someone saw me hovering last night and commented "You scared me up there!" so, kudos to the Linden AO. Halloween hasn't impressed me much the last few years. I just can't get into it any more. But this avatar impresses me. Many thanks to Pico Mole, River Mole, and Exotic Mole for a great starter avatar. And thanks to Lumae for the upgrade.